CARNAVAL CAFÉ 2015
Every year Mazatlan has a massive street party called Carnaval. Imagine a street fair in the US and multiply that by about 100. Music is blaring, people are dancing and the food and drink is certainly not on short supply. It's the perfect time to see the heart and culture of Mexico come alive! It's also a perfect time to hit the streets ourselves as missionaries. This year we were involved in a free café set up near the Carnaval entrance. Many interesting conversations were sparked and we had a chance to pray for many others. Although we're left with many stories of God's power and faithfulness… the video below shares one of our favorites!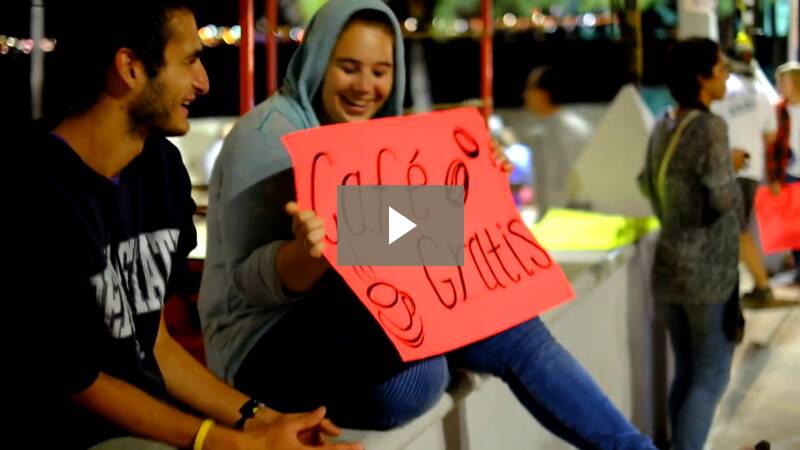 Also a special shout out to my Dad who has been here with us for the past two weeks and got to experience a bit of Carnaval himself! We love you, Dad!
And I pray that you, being rooted and established in love, may have power, together with all the Lord's holy people, to grasp how wide and long and high and deep is the love of Christ, and to know this love that surpasses knowledge—that you may be filled to the measure of all the fullness of God. –Ephesians 3:17-19
Interested in learning more about what we do? Leave your information below and we'll get in contact with you!


Sign Up To Receive Updates And Follow Our Ministry-